Fotolia
Oracle layoffs hit Dyn team's sales, marketing staffs
Oracle Dyn cuts sales and marketing jobs as Oracle plans to end some Dyn services in 2020. The layoffs come amid other Oracle downsizing as the vendor moves toward the cloud.
Oracle laid off the sales and marketing staffs at its Dyn unit, a formerly independent DNS services provider it acquired in 2016 for $600 million. Dyn users are seeing "EOL" or end-of-life notices for products, and Oracle, Dyn's landlord, put its Manchester, N.H., office up for lease, leading some to speculate whether more Oracle layoffs are to come.
The layoffs were confirmed by sources with knowledge of the moves, though Oracle declined to comment or provide any specifics. "As our cloud business grows, we will continually balance our resources and restructure our development group to help ensure we have the right people delivering the best cloud products to our customers around the world," a spokesperson said in a statement.
The Oracle layoffs come after two reported earlier rounds of layoffs at the Dyn unit, and other recent downsizing moves by the global software giant, which has about 138,000 employees around the world.
Laid-off employees at the domain name system division told the New Hampshire Union Leader that the Oracle layoffs numbered several dozen employees. While the newspaper also reported that the 100,000-square-foot office was put on the market for new lessors, Oracle responded via email that it is currently negotiating to extend that lease.
Free DynDNS, other products sunsetting
Meanwhile, on Twitter, users posted and commented about EOL notices posted on Oracle's account pages for Free DynDNS, as well as enterprise-grade Dyn TLD (top-level domain) services that resolve customers' traffic to dynamic, or changing, IP addresses. The services are set to end on May 31, 2020, according to notifications customers reportedly received, and customers were offered paid Oracle Cloud Infrastructure alternatives in their place.
The layoffs represent a small number, likely less than half of 1%, of Oracle's total workforce. But the EOL notices and the fact that Dyn unit's sales and marketing were targeted might mean bigger changes are coming, Constellation Research analyst Holger Mueller said.
"Dyn is a key asset for the company, but it looks like Oracle does not need the same amount of personnel, talent and skills at the traditional Dyn locations," Mueller said. "There is always the possibility of major strategy change by Oracle in regard to Oracle Cloud Infrastructure -- that option cannot be dismissed -- but we are nowhere close to that at the moment."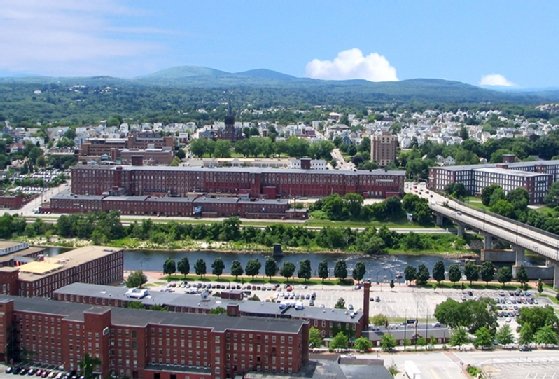 Hints of the Oracle layoffs
Oracle CTO and co-founder Larry Ellison, in a June 19 earnings call, may have telegraphed some of these moves in his general statements.
Dyn is a key asset for the company, but it looks like Oracle does not need the same amount of personnel, talent and skills at the traditional Dyn locations.

Holger MuellerAnalyst, Constellation Research
"Quite frankly, we have some other product lines that we're quite naturally downsizing, like some of the acquired kind of hardware," Ellison said. "There are some of our businesses that are not, if you will, hot. But the good news is, the hot businesses are now bigger than the not-so-hot businesses, and that's determining our future."
One independent Dyn competitor, New York-based DNS services and security vendor NS1, seized on the Oracle layoffs after to promote its own business.
"We have seen, in many businesses, [mergers and acquisitions] go wrong or change the nature of the business over time," NS1 CEO Kris Beevers said. "It's sad to see that happen. For the people, for the community, for the DNS industry. That is tough."
Senior news writer Chris Kanaracus contributed to this story.
Dig Deeper on Cloud infrastructure design and management