Getty Images/iStockphoto
Cloud is a growing force in industrial IoT
Utilities and manufacturers are examples of industries using distributed cloud computing in private facilities to collect and send data across multiple facilities.
Manufacturers and utilities are examples of U.S. industries that aren't ready to move operational technology to a public cloud. Instead, they are focusing their modernization efforts on the network edge.
Utilities are deploying hardware and software to analyze data taken from the electric grid. Manufacturers are doing the same to apply analytics to data from the factory floor that can improve equipment maintenance and reduce breakdowns.
The systems could use distributed cloud computing to collect and send data across multiple facilities. Still, the information remains on-premises with no connection to a public cloud.
"On average, organizations are simply test-bedding and doing extended trials that play around with the cloud," said Gartner analyst Eric Goodness.
Valmont to improve factory efficiency
Valmont Industries is an example of a manufacturer modernizing factories to capture data that can boost operational efficiency. Last year, the global manufacturer started testing sensors on legacy equipment to monitor for signs of a potential failure.
The company, which makes custom infrastructure equipment for cities, utilities and farms, started the tests at its Jasper, Tenn., and Valley, Neb., facilities. It will roll out the technology to other factories this year, said Andy Wiseman, senior director of transformational manufacturing, in a recent interview.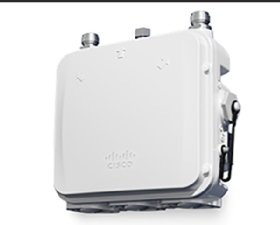 Analyzed data that delivers intelligence that needs constant monitoring wouldn't leave the company. Instead, Valmont would process the data at the edge.
Valmont is committed to modernizing factories by continually deploying technology that improves factory efficiency through robotics and data analysis.
"I don't think if we talk five years from now, we're going to say we're all done," Wiseman said. "I don't think that state will ever happen. We'll continually refine and get better and add more automation and technology to the workplace."
The industrial sector will represent 14% of the $830.7 billion that companies will spend on IoT technology this year -- a 10.7% increase over 2022, according to IDC. By 2026, spending on IoT will top $1.1 trillion.
Cisco has supplied networking gear to the industrial sector for years. It recently bolstered its IoT Operations Dashboard for tracking, securing and managing cameras, traffic lights and other remote devices at the industrial edge.
Moving to the public cloud is a journey that's going to take some time.

Mahesh SudhakaranDigital general manager of grid software for electric utilities, GE
Cisco added its Cyber Vision and Secure Equipment Access applications to the cloud-based software console. Cyber Vision creates a detailed asset inventory and uses Cisco intelligence to identify vulnerabilities. Secure Equipment Access lets companies remotely deploy, maintain and troubleshoot devices connected to Cisco industrial routers.
With the IoT Operations Dashboard update, Cisco launched a ruggedized wireless backhaul, the Catalyst IW9165D. The wireless communication system transports data between the internet and subnetworks in industrial facilities. Companies can use the device to connect to the internet APs in buildings or moving objects like trains without cabling.
GE Digital, AWS partner on utility cloud
For utilities, GE Digital signed a multi-year deal with AWS to leverage the latter's cloud technology to run GE's GridOS platform and application suite for electric grid management. The companies did not release financial terms.
GE Digital architected its industrial operations technology for a private cloud at the edge connected to a utilities' data center. The company doesn't plan to offer GridOS on a public cloud, but the system can run on AWS Outposts. The platform-as-a-service product lets companies run an environment like the AWS public cloud on-premises.
"We're working very closely with AWS to be in a position to deploy this faster using technology and capabilities that come from AWS," said Mahesh Sudhakaran, general manager of grid software at GE Digital.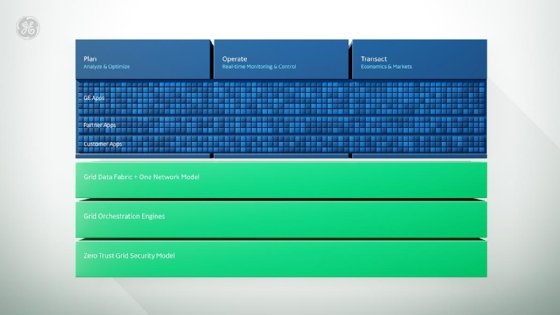 In the United States, utilities do not use the public cloud for grid management due to strict government regulations and the fear of cybersecurity attacks. Nevertheless, GE Digital believes the public cloud will eventually be an option.
"Moving to the public cloud is a journey that's going to take some time," Sudhakaran said. "In the future, when cloud becomes a preferred choice of deployment, we'll be able to move with speed."
Antone Gonsalves is the networking news director for TechTarget Editorial. He has deep and wide experience in tech journalism. Since the mid-1990s, he has worked for UBM's InformationWeek, TechWeb and Computer Reseller News. He has also written for Ziff Davis' PC Week, IDG's CSOonline and IBTMedia's CruxialCIO, and rounded all of that out by covering startups for Bloomberg News. He started his journalism career at United Press International, working as a reporter and editor in California, Texas, Kansas and Florida. Have a news tip? Please drop him an email.
Dig Deeper on Cloud deployment and architecture