iOS 13 analysis with Aaron, Russ, and Jack - BrianMadden.com Podcast #140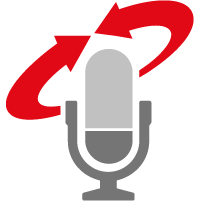 Listen to this podcast
We're back for more Apple MDM updates. Learn what we know—and don't know—about User Enrollment, managed Apple IDs, Automated Device Enrollment authentication, SSO extensions, Custom Apps, and more!
Apple just announced a huge round of MDM updates for iOS 13, and there's a lot to talk about!
As with previous updates, Aaron Freimark and Russ Mohr joined me to record a podcast covering everything we know and don't know.
Here's what we talked about:
Intro: This is the biggest MDM release in a long time—possibly ever. Apple has probably been working on this for years, and it's going to take a lot of work for EMMs to support it.

3:00: The background on why

MDM for BYOD in iOS

needed improvement.

7:20: What is User Enrollment

22:00: Potential issues with User Enrollment

29:00: All about managed Apple IDs

43:00: Automated Device Enrollment (formerly DEP) and authentication

47:00: SSO Extensions

58:00: Kerberos and Apple Enterprise Connect

1:02:00: Enterprise iCloud, and the idea of more Apple services for the enterprise, such as iWork and collaboration.

1:06:00: All about the B2B App Store and Custom Apps.

1:14:00: Why the iPod Touch was essential for Apple to hold onto its embedded and ruggedized device customers, and why iOS 13 support only goes back to the iPhone 6S.
During the show, Aaron made seven predictions. We'll see how they hold up! They are:
In 2020, we'll see support for multiple MDM connections on one device.

Next year's phones will be more powerful.

In 2020, Apple will open up the multi-person features in Notes and iCloud drive, allowing third-party developers to use them.

Apple School Manager and Apple Business Manager will support other IDaaS platforms besides Azure Active Directory.

Day 1 MDM support for iOS 13 will be fairly basic.

Somebody will build some sort of open source generic SAML SSO extension app.

Custom Apps could result in enterprise apps being of a higher quality.
Thanks to Russ and Aaron for joining the show again, and thank you to everybody for listening!