Evaluate
Weigh the pros and cons of technologies, products and projects you are considering.
What are the emerging trends in software development?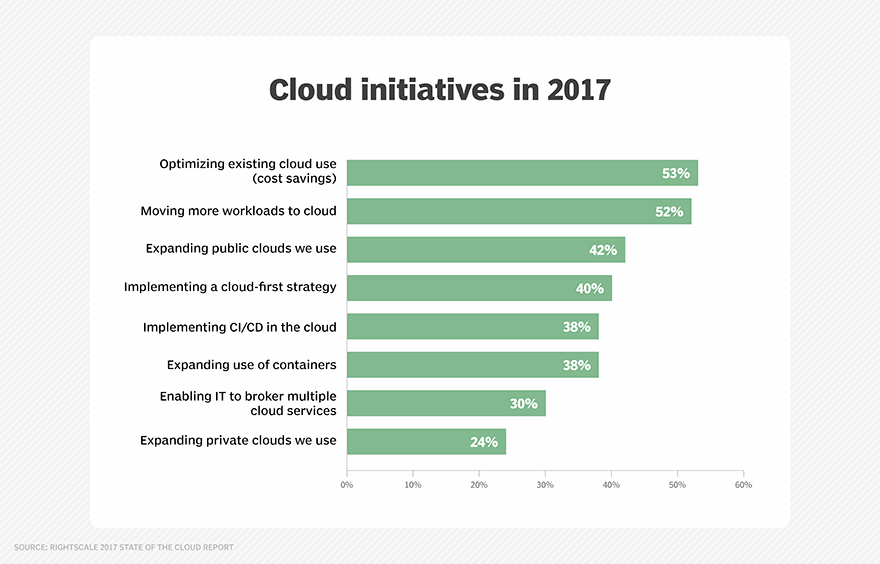 Visual Editor:
Online Design
Is there ever enough cloud? Cloud-based testing is one of the major trends in software development in 2018.
Cloud use is ubiquitous, but a RightScale report on cloud initiatives indicated there's more that can be done to take advantage of all the function and flexibility available. More than 50% of those surveyed for the State of the Cloud Report in 2017 want to get more for their cloud dollars, and almost the same percentage want to put additional development efforts on the cloud. A large portion, 38%, want to move CI/CD into the cloud, and the same number want to expand use of containers. In other words, 2018 is a year when cloud-based testing should really take hold. But don't necessarily expect cloud brand loyalty. Companies want, and need, to shift loads between cloud services, said Rob Strechay, senior vice president of product at Zerto. "More organizations in 2018 will adopt solutions that allow for easy and affordable cloud-based testing," he said. The result? "A customized, multi-cloud approach that optimizes performance in ways not possible before the cloud boom."
It will take some experimentation with cloud providers and tools to lock in the right options for cloud-based testing. Traditional tools are no longer cutting it because the requirements are simply too complex, said Tomer Levy, CEO of Logz.io. He expects integration of CI/CD tools with production monitoring and troubleshooting tools, a combination that will yield agility and quality, he said, as long as enterprises have done the hard work of putting the right processes and tools in place.
"Enterprise managers must build relationships and create a strategy to replace the legacy testing approach in place," offered Jeff Burk, vice president of research and development at Dell Boomi. In the year of cloud-based testing, companies that aren't ready for it will fall behind.
View All Photo Stories