Fotolia
Hire a software testing team that fits your startup culture
Albeit strapped for cash and time, software startups need testers as much as large companies. Advocate for a testing team, and find candidates who will excel in a startup culture.
It's not easy to build a strong, cohesive and highly effective software testing team in any organization; however, it's especially challenging for startups hiring testers.
Startup culture revolves around a few key tenets. The founders are committed to a vision. The company starts out small, with few employees and little funding. The pace of work is fast and furious, usually to show growth as soon as possible to secure additional funding. Startups value creativity and innovation in employees, who often must adapt to a work environment that is characterized as demanding and challenging.
Not only must a startup find reliable, skilled professionals for its software testing team, it must also develop flexible processes and equip the team with tools that encourage effective and efficient productivity.
Find your testing advocate
In the startup world, software leadership might have to convince stakeholders that they need a testing team in the first place.
A champion for testing at the highest level of an organization can open doors -- and budgets -- for a software testing team. In a startup, that advocate should ideally be one of the founders, who can typically smooth the way for the organization to integrate and value software testing. Without a champion, testers not only need to prove themselves, but also promote and foster acceptance of independent testing. Testers shouldn't need to split their attention in that fashion, as it can result in decreased focus on their actual responsibilities.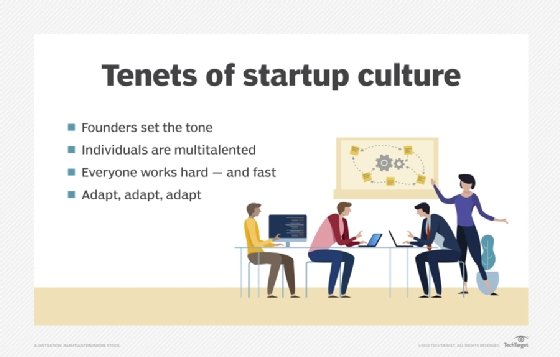 Build or source the software test team
Full-time employees are expensive, but hiring is only one option to fill the roster on a software testing team. Evaluate existing employees for the team, or source it through a testing services company. Testing service providers have highly skilled professionals and offer scalability and contract flexibility. This method of sourcing, mixed with some current employees, is often the best choice for startups. In many cases, however, current employees will need training to be effective members of a software testing team.
Before you add team members, learn all you can about the culture of your organization; you'll rely on that background when evaluating potential testers.
Then, determine what skill sets will be required. Since startups are small organizations, testers must often wear multiple hats. So, new hires with diverse skill sets -- which make them capable of contributing in other areas -- can excel and help the startup do the same. Look for individuals who are proficient with test processes and automation or who are willing to learn those skills if the company is priced out of hiring experienced testers. Startups don't usually have the funding to pay high salaries, so management might be constrained to hiring and mentoring junior-level testers.
Also, consider how open candidates seem to the intricacies of startup culture. For one, it helps to hire testers who understand how startups receive financing. If a candidate is aware that the company races against the clock to deliver working software, they will be more prepared for -- and understanding of -- the long hours and lower-range salary.
However, keep in mind the pros and cons candidates themselves will weigh before they decide to join a startup. If you offer bonus or stock options, which bigger companies wouldn't do, that could assuage their fears about working for an unknown entity.
Remember the startup mindset
Startups require lots of teamwork, so look for extroverted candidates who are empathic and energetic. A curious, innovative personality is critical; almost everything testers in a startup do requires that they think outside the box. Finally, select people who are confident and committed to doing what it takes to see the project through to completion.
Now that the software testing team is in place, get to work. To develop an effective and efficient test strategy, the team should align around the goals of the organization. Plan a meeting with the founders to learn about the mission and vision of the organization firsthand. Understand the overall plan and roadmap for the product, as well as any initiatives that are underway. Define roles within the software testing team, but bear in mind that each participant brings complementary skills and will fulfill multiple roles. Set clear expectations. And, most importantly, enjoy the startup journey.
Dig Deeper on Software development team structure and skills