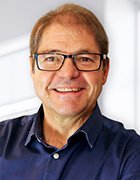 Albert Ellis is CEO of Harvey Nash Group, a $1bn global technology recruitment and IT outsourcing group with 36 offices across the US, Europe and Asia.
Previously, Albert was a senior finance executive at Hays plc, one of the largest specialised recruitment groups in the world. He is a qualified chartered accountant, a current member of the Institutes in England, Wales and South Africa, holds an advisory board position on London City University's Masters in Information Leadership faculty, and is a trustee and advisor to Asia House.

Albert is passionate about expanding the pool of talent and future leadership through inclusivity in the workforce and harnessing the skills of Generation Y. He is regularly invited onto current affairs and news programmes on the BBC, Sky and CNBC to comment on jobs and issues affecting executives and business.
Albert Ellis's Most Recent Content