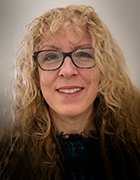 Amanda Lewis is a renowned expert in outsourcing, with nearly 30 years' experience of advising diversified and complex businesses on strategic outsourcing, IT implementation, transformation and collaboration projects.
She was a partner at leading City law firms from 2000, including Dentons. She is currently a consultant at Dentons London.
Amanda has wide experience of advising on outsourcing in different industries and is trusted by household names to advise them on major strategic projects. She has written four books for boards of directors on outsourcing, focusing on best practice and innovation.
She is also an expert in working across different cultures. In 2013, she moved to having a portfolio career, with roles as a trustee and non-executive director on the boards of a large mental health and community health trust, a museum and a human rights charity. She was also the first chairman of the NHS England London Digital Partnership Board, which was set up to enable and support collaboration on digital transformation projects in the NHS throughout London.
She is currently a board member of Digital Data Divide.
Amanda Lewis's Most Recent Content