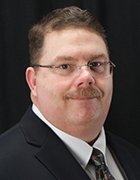 Andrew Kling has over 35 years' experience in software development. He has worked in the industrial control systems (ICS) development organisation at Schneider Electric since 2001.
Kling has ushered the Schneider Electric process automation development team to the first in the world ISA Secure – Secure Development Lifecycle Assurance certification at multiple development sites, on three different continents.
He actively participates in developing world-leading cyber security standards such as IEC 62443. In this responsibility, he is chartered with improving the Secure Development Lifecycle adoption, ensuring that cyber security is part of every product produced.
Kling is also a member of The Open Group Open Process Automation™ Forum (OPAF).
Andrew Kling's Most Recent Content