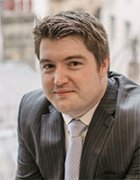 Andy Barratt
Coalfire
Andy Barratt has almost 20 years' experience working in IT infrastructure, information security and assurance services. He is among the most experienced PCI DSS QSAs in Europe and leads the global delivery of application security and whitepaper technical validation services.
He is actively involved in supporting security and the alphabet soup of compliance (ISO,DPA, PCI, GDPR, FCA) with a number of technology companies, software suppliers, payment processors, acquiring banks, insurance underwriters and other complex service providers. He has sector experience in financial services, oil and gas, retail, software, cloud and technology.
He is UK managing director of Coalfire, an international cyber security agency.
Andy Barratt's Most Recent Content