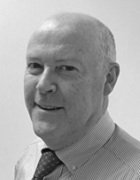 Andy Jones is a distinguished analyst for the Information Security Forum, where he is currently responsible for research topics associated with industrial controls systems, including the internet of things.
As an experienced practitioner, he has previously held CISO positions for Maersk Line, Unilever and Sainsbury's, as well as information security positions in British Airways. In previous roles with the ISF, Andy authored many of the ISF thought leadership reports, including the Threat Horizon series, and specialised in legal and regulatory issues.
Jones is also a practitioner advisor to the Research Institute in Science of
Cyber Security – an academic research institute co-ordinated by University
College London. He has previously been a founder member of the Consumer Goods Security Forum, the Thames Valley Chapter of the ISC2 and an advisor to Danish Shipping.
Andy is an experienced speaker, having presented at business and industry events across the globe.
He holds a degree in Physics and Masters in Business Administration, and is a certified security professional.
Andy Jones's Most Recent Content