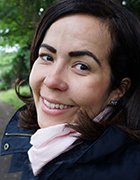 Angelica Mari started her career in technology journalism when she was 18 years old, after working as a software trainer during her studies in Brazil.
She moved to the UK at 21 to develop her career and held various editorial roles in business technology newsdesks before joining Computer Weekly in 2010.
Apart from her contributions to CW, which are mainly related to management and public sector, her work can be seen in vehicles including Forbes, BBC, The Guardian and many others.
Angelica Mari's Most Recent Content