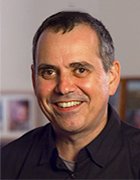 Avishai Sharlin
General Manager -
Amdocs -
Avishai Sharlin is general manager of Amdocs, CTO office and digital offerings. Among his wide range of responsibilities are Amdocs' involvement in cloud, microservices, security and infrastructure; portfolio technology, including B2B and enterprise, digital identity and more; new growth engines, offerings and technologies; and entertainment. This latter domain includes strategizing and developing technology for customers' media and entertainment lines of business.
Prior to Amdocs, Sharlin was technology business unit general manager at Radvision. He was also founder and CEO of Xor Technologies, a software infrastructure products provider in business service management and security technology.
During his more than 20 years' of business leadership experience at software companies, Sharlin has launched a revolutionary executive video endpoint, started four spinoff companies and created a worldwide professional services organization. He has also led mergers and acquisitions of companies in both Israel and Europe and managed worldwide profit and loss.
Sharlin holds an executive Master of Business Administration from the Technion Institute of Management, as well as a Master of Arts in social psychology; Bachelor of Science in mathematics and computer science, anthropology and sociology from Bar-Ilan University; and a qualification in practical engineering from Tel Aviv University.