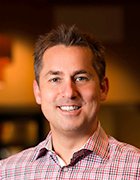 Ben Savage
Sales and marketing director -
Timico -
Ben Savage joined Timico as sales and marketing director in January 2018. Prior to joining Timico, Ben was responsible for the go-to market strategy and execution across EMEA for cloud storage provider Pure Storage Inc.
Previously, Ben has held senior leadership roles across managed services and telecommunications providers such as Colt Technology Services, Fujitsu Services, NEC and HP.

Ben's responsibilities and focus is solely on customer centricity, enabling customers to benefit from the expertise and capability of Timico's portfolio of connectivity, communication, cloud and managed services. He is also focused on the acquisition of new customers to ensure the company delivers on its net growth ambitions.