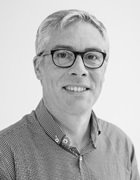 Benoit Heynderickx is a principal analyst at the Information Security Forum. Benoit is a subject matter expert on supply chain information risk and updated the ISF offering in 2018. More recently, Benoit was the project lead for the research project, Using Cloud Services Securely, whilst delivering several workshops and overseeing the ISF team effort in producing a successful report.
Benoit has over 20 years of experience in information security risk, compliance and assurance working with large companies including Mazars France and Sony Europe Ltd. Benoit was responsible for the delivery of the SOX IT compliance programme, ISMS deployment and the third-party risk assurance programme.
Benoit holds the CISA and CRISC accreditation from ISACA, as well as an MSc in Information Security and Risk from City, University of London.
Benoit Heynderickx's Most Recent Content