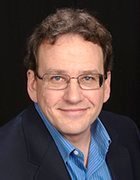 Bill Horne leads Intertrust's Secure Systems product group and is responsible for the company's authentication, root key services and software tamper-resistance products.
Prior to joining Intertrust at the end of 2016, Horne was the director of security research at Hewlett Packard Enterprise, where he led a team of R&D security experts who supported HP's security product efforts. Prior to HPE, Horne was a research scientist at Intertrust's STAR Lab from 1997-2002, and prior to that at the NEC Research Institute in Princeton, N.J.
Horne is a prolific inventor and technical author. He has authored over 50 peer-reviewed publications in the areas of security and machine learning, and holds 33 granted patents and has 44 patents pending. Horne holds a B.S. in electrical engineering from the University of Delaware, and M.S. and PhD degrees in electrical engineering from the University of New Mexico.
Bill Horne's Most Recent Content