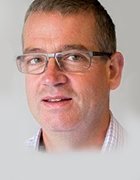 Bob Tarzey
Service director -
Quocirca -
Bob Tarzey joined Quocirca in 2002 as an analyst and became a director in 2004. His main area of coverage is IT security, on-demand services and system management and performance. He also covers route to market for IT vendors across enterprises, the mid-market, small businesses and the public sector. This includes coverage of the sales channel including resellers, distributors, systems integrators and independent software vendors.
Much of Quocirca's market knowledge comes from its primary research and Bob has managed numerous projects targeted primarily in Europe but some also covering the US, Far East, Middle East and Australia.
Bob has extensive knowledge of the IT industry. Prior to joining Quocirca in he spent 16 years working for US technology suppliers including DEC (now HP), Sybase (now SAP), Gupta, Merant (now Serena), eGain and webMethods (now Software AG).
Bob Tarzey's Most Recent Content