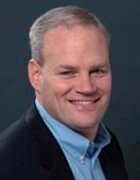 Bryan A. Lubel is president at Integron, an IoT managed services company. He was appointed to this position in January 2008. Mr. Lubel has over 25 years of experience in general management, sales, marketing, product and services marketing, channel marketing, operations and systems design. Integron specializes in helping clients design, deploy and support IoT solutions. Integron has developed managed IoT services specialization in connected health, remote patient monitoring, clinical drug trials, critical asset monitoring, remote service, fleet tracking, telematics and billing solutions.
Prior to his current assignment, Mr. Lubel served as president and chief executive officer for Gyricon LLC, a wholly owned subsidiary of Xerox Corp. Gyricon LLC was a technology spin-out company of Xerox's famed Palo Alto Research Center, which focused on commercialization efforts around Xerox's electronic paper (SmartPaper) technology. The technology offering is now part of Xerox's intellectual property catalogue available for license.
Mr. Lubel holds a bachelor of science degree in management information systems from the State University of New York. In addition, Mr. Lubel has completed management, technology and foreign language programs at Ohio State University and Laval University, Quebec, Canada.
Bryan Lubel's Most Recent Content