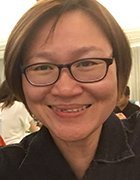 Catherine Yong is a Malaysian journalist who has covered consumer and business technology since 2002.
Besides writing about local and global IT trends, she is especially interested in cyber security issues, and the disconnect between IT and business in organisations.
She also writes for Enterprise IT News, a Malaysia-based enterprise IT news portal.