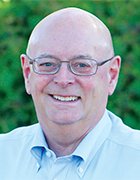 Chip Downing
Senior Market Development Director of Aerospace and Defense, Real-Time Innovations (RTI)
Chip Downing is the senior market development director of aerospace and defense at Real-Time Innovations (RTI). In this position, he manages RTI's global aerospace and defense business and helps drive the Open Management Group (OMG) Data Distribution Service (DDS) industry standard into the commercial and military aerospace market with RTI's Connext DDS software, now used by over 250 global aerospace and defense customers in over 1,000 design wins.
Mr. Downing serves as the elected Business Working Group (BWG) Chair of the joint industry/government Open Group Future Airborne Capabilities Environment (FACE) Consortium. In this role, he is driving standards-based design efficiencies proven in commercial avionics systems into next-generation military avionics systems. For the last five years, he has also served as the Chair of the FACE Consortium BWG Outreach Subcommittee, promoting the FACE approach globally.
Mr. Downing is a veteran of the embedded systems industry and a pioneer in COTS safety certification for commercial real-time operating systems. Previously, he was senior director of aerospace and defense at Wind River Systems, where he was responsible for business development for the company's global A&D markets. During his 14-year Wind River tenure, design wins for certified avionics products grew to more than 500 projects. Mr. Downing has also led sales, marketing and consulting organizations at Esterel Technologies (now Ansys), Validated Software, OnCore Systems and Mentor Graphics (now Siemens).
Chip Downing's Most Recent Content