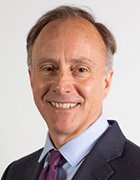 Christopher Justice is president and COO at Atlas City. He has over 30 years of experience in finance and as an entrepreneur, including as CEO of an internet-focused media and advertising company that he led from startup to NASDAQ IPO.
Prior to co-founding Atlas City with Darren and the team, Chris was COO and head of Europe for Janus Capital International and then head of distribution initiatives for Janus Henderson Investors. Chris began his career in the U.S. with Bankers Trust, and then spent over 25 years in Asia investing in and starting companies.
Chris is an inquisitive follower of emerging technologies and understanding early on how they will impact and change the ways business is conducted. His passion for blockchain and distributed ledger comes from the understanding of how the technology will enable tremendous efficiencies for businesses and organizations and help individuals regain control of their personal data and online activities.
Christopher Justice's Most Recent Content