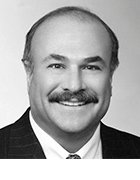 Clint Vince is the chair of Dentons' U.S. Energy Practice and co-chair of Denton's Global Energy Sector.
Clint is rated as one of the leading energy attorneys in the U.S. and has directed the expansion of the U.S. Energy team into a premier practice that includes professionals spanning the continent coast to coast, offering a full range of services to energy industry clients. He is widely recognized for his cutting-edge theories and solutions within the energy industry and has a top-tier litigation track record. Recently, Clint created the groundbreaking Denton's Smart Cities/Communities Think Tank, and he is one of the industry leaders on the subject.
Clint remains at the forefront of energy developments and continuously handles some of the highest-profile cases in the industry. His experience involves major project development; legislative and regulatory advocacy on behalf of public and private clients; and litigation and appellate cases, including U.S. Supreme Court advocacy. Clint has handled more than 600 regulatory and litigation proceedings and argued before trial and state appellate courts; numerous U.S. District Courts; and the U.S. Courts of Appeals for the First, Second, Fourth, Fifth, Eighth, Tenth, Eleventh and District of Columbia Circuits; and the Supreme Court of the United States, in some instances multiple times. He also has handled too many complex energy transactions, negotiations and projects to count.
Clint has been described by clients as "brilliant, dedicated, professional, experienced. He has an amazing ability to work with each board member and with each staff member on their own level. He has the ability to make each one feel respected and valuable, and to guide even the most contentious topics to amicable resolve. He can also stand against the fiercest opponent successfully; his track record for this company proves that fact. Clint has been victorious in every lawsuit we have been involved in ... for the last 30 years."
Dentons was named the "Energy Firm of the Year" by Who's Who Legal Awards for three consecutive years, in 2015, 2016 and 2017. Clint and his team of energy professionals also were awarded Energy Daily's Leadership Award for "Most Dynamic Energy Practice" in the U.S. Clint was recently honored as one of the 2015 "Energy & Environment Trailblazers" in the National Law Journal's inaugural supplemental issue. He also has been recognized by Best Lawyers in America, Chambers USA, Legal 500 US and Washington, DC, Super Lawyers.
Dentons was named as one of the "Fearsome Foursome" in 2016, and one of the "Fearsome Five" in 2017 by BTI Consulting Group, an honor bestowed on four elite law firms that general counsel of large companies most fear to litigate against, based on its intense approach, fierce tactics and achievement of successful litigation outcomes. BTI also ranked Dentons No. 2 in the world for client service excellence in its "Client Service A-Team Survey," which involved in-depth interviews with more than 330 top legal consumers.
Clint is a past editor-in-chief of the Energy Law Journal and has served as co-chair of the prestigious Keystone Policy Center, a think tank known for its work in the energy and environmental fields.
Prior to joining Dentons, Clint was the managing partner of the Washington, DC, office of Sullivan and Worcester LLP, where he was also director of the firm's energy practice.
He served for many years as co-chair of Verner, Liipfert, Bernhard, McPherson and Hand, where he was the founder and chair of the firm's energy and environmental practice.
Clint Vince's Most Recent Content