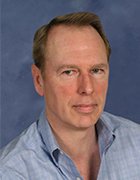 Craig Le Clair
Principal analyst -
Forrester Research Inc. -
Craig Le Clair is a vice president and principal analyst at Forrester Research Inc., serving enterprise architecture professionals. An internationally recognized expert in business process management, he initiated Forrester's series on problematic business processes, including customer onboarding, invoice management, medical health records and financial compliance. He is also the lead analyst on the outsourcing of document processing services, including managed print services. His recent work focuses on helping companies transform from manual and paper-based processes to the mobile and digital world.
Before joining Forrester, Craig was a vice president at ADP, focusing on next-generation solutions for its document management business. He was also a co-founder of docHarbor, and has held senior positions with several document management providers during the past 15 years. He is the author of How to Succeed in the Enterprise Software Market (2005).
Craig has a Bachelor of Science degree in economics from Georgetown University and a Master of Business Administration degree from George Washington University.
Craig Le Clair's Most Recent Content