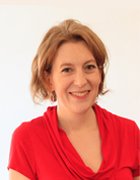 Cynthia Harvey has been covering the technology industry as a freelance writer and editor for more than 15 years. Prior to that, she worked as a copywriter for a major computer memory manufacturer and for a small advertising agency. Her writing has won several awards and has appeared on websites such as SearchStorage.com, InformationWeek.com, NetworkComputing.com, EnterpriseStorageForum.com, Datamation.com, Developer.com and SmallBusinessComputing.com.
Cynthia primarily writes about enterprise IT, with a focus on topics such as IT infrastructure, artificial intelligence, DevOps, cloud computing, application development, open source software, big data, cybersecurity and IT career issues.
A longtime Idaho resident, Cynthia now makes her home in the Detroit area.
Cynthia Harvey's Most Recent Content