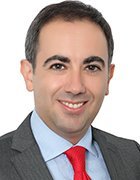 Daniel-Zoe Jimenez is research director for IDC's Asia-Pacific region, based in Singapore. He leads the regional research practices for digital transformation, commerce and marketing.
Daniel provides strategic advisory services to technology buyers (CIOs and lines of business) making investments and leveraging third-platform technologies such as big data analytics, cloud, mobility, social and the internet of things (IoT) to transform processes, operations and experiences.
He leads a team of analysts across Asia-Pacific who provide thought leadership research and insights into technology suppliers/enablers, enterprise customers and government institutions on the impact that the ongoing market changes and the emerging technologies have on their businesses.
Daniel-Zoe Jimenez's Most Recent Content