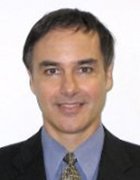 Daniele Loffreda is a Market Development and Consulting Advisor for State/Local Government, Education & Healthcare at Ciena. In this role, Daniele is responsible for helping Ciena gain an in-depth understanding of the differentiating business and technology trends within the government, education and healthcare industries, and linking them to evolutions in network technology. He also works with cross functional organizations within Ciena to create hardware, software and services solutions that help the industries transform their operations through digitalization, "smart" initiatives and the "Internet of Everything"
Daniele has spent 25 years working within the ICT industry, holding multiple functional roles in a variety global organizations. Prior to joining Ciena, Daniele held positions at Fujitsu, PE Associates, Singapore Telecom, Sprint and AT&T.
Daniele holds a Bachelor's Degree in Marketing from Metropolitan State University as well as a MBA from the University of Dallas. He is also an active member of many industry associations acting as a certified HIPAA Security Consultant and a Leadership in Energy and Environmental Design (LEED) accredited professional.
Daniele Loffreda's Most Recent Content