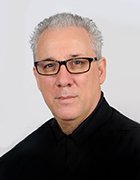 David Cowan
Associate lecturer in law -
National University of Ireland, Maynooth -
Dr David Cowan teaches and writes in Ireland and France. He is an associate lecturer in law at the National University of Ireland, Maynooth (NUIM) and lectures at the Faculté de Droit – Catholic University of Lyon (UCLy). He teaches and writes on law, technology and innovation, international dispute resolution and legal skills.
Cowan is the creator of The Dialogue Box, an innovative communication tool which features in his book Strategic internal communication: How to build employee engagement and performance (Kogan Page, 2014, 2nd edition, 2016).
Cowan holds a Bachelor and a Masters degree from the University of Oxford and a Masters and PhD from the University of St Andrews. He is a former visiting scholar at Boston College, US.
His career started in technology journalism in the 1980s with Computer Weekly, among others, before specialising in financial technology and communications and then moving into consultancy and academia. He has lived and worked in Europe, the Gulf and North America, and has consulted and delivered training on five continents.
David Cowan's Most Recent Content