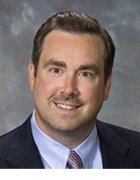 David Gustovich is senior director of Manufacturing Center of Excellence (MCOE) and the former founder and CEO of IQity Solutions, acquired by NetSuite.
IQity developed a cloud-based internet of things solution for manufacturers as well as the advanced manufacturing solution for NetSuite. David has over 34 years of experience in manufacturing, supply chain and technology, with over 28 years of deep domain knowledge of the food industry.
As the head of the global Manufacturing Center of Excellence, David provides thought leadership, leading practices, research, support and enablement to accelerate NetSuite's growing portfolio of value-added technology and services to the manufacturing and food industry marketplace.
Prior to starting IQity, David was a senior partner of a global management consulting firm for 23 years. David is also part of an investment group owning a privately held $650M value-added food company. David is a graduate of California University with degrees in business management and finance and continues to serve his alma mater as an alumni mentor, speaker, and student career development liaison.
David Gustovich's Most Recent Content