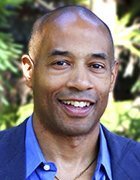 Derek Peterson is CEO of Digital Fly, a firm that develops and delivers technology for improved social media awareness to create safer schools and communities. Derek joins Digital Fly as CEO, with more than 20 years of technology leadership experience.
Peterson is an experienced entrepreneur and veteran technology executive that has served in leadership positions at Intelligent Product Solutions (IPS) and Symbol Technologies. During his career, he has founded two successful companies and created software products that are deployed on millions of devices worldwide.
Peterson most recently served as Vice President at IPS, a leading software and hardware product development company, while simultaneously founding Digital Fly. At IPS, he specialized in Internet of Things product design. Prior to IPS, he founded Computers by Design, a firm that assists libraries and public schools with computer security, with its award-winning software for security and managing public computers, and also founded WAM (Windows Access Management) Soft, that was acquired by a major library software company.
Prior to that, Peterson was Senior Director of Engineering at Symbol Technologies, where he created and implemented Symbol (Motorola) Software Test & Validation department and procedures. He also served as Director of Research and Development for computer security firm, Neohapsis.
An accomplished triathlete (Ironman finisher), Derek holds a Bachelor of Science degrees in both Computer Science and Applied Math from Stony Brook University in New York.
Derek Peterson's Most Recent Content