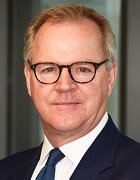 Dominic Cockram is a partner working across the managed risk services and cyber practices in Deloitte.
He has more than 20 years' experience in cyber response and crisis management and is an expert in cyber resilience and crisis readiness. He leads programmes to build cyber resilience across organisations – developing cyber readiness plans, crisis management frameworks and policies, supported by training and exercising response teams, senior leaders and executive teams.
Recently he has been particularly focused on preparing businesses to respond to cyber risks, with a keen focus on cyber response in in the post GDPR era, and the protection of customers suffering in a data breach.
Prior to consulting, he had a 16 year career in the British Army.
Dominic Cockram's Most Recent Content