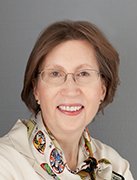 Dorothy Stanley is an IEEE member, Hewlett Packard Enterprise Fellow and head of standards strategy at Aruba, a HPE company.
She currently serves as Chair of the IEEE 802.11 Working Group. She has chaired several task groups in the 802.11 Working Group and has served in numerous leadership roles in Wi-Fi Alliance.
Previous to joining Aruba Networks in 2005, Stanley was a consulting member of the technical staff at Agere Systems for Wavelan products and a distinguished member of the technical staff at Lucent Technologies and AT&T Bell Laboratories.
Among Dorothy's awards are five patents, a Wi-Fi Alliance Members Achievement Award, and numerous IEEE Standards Association awards.
Dorothy Stanley's Most Recent Content