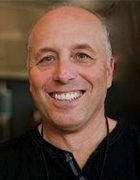 Dr. Roberto Aiello
Managing Director -
Itron Idea Labs -
Dr. Roberto Aiello is the managing director of the Itron Idea Labs and responsible for new business innovation at Itron, including Internet of Things.
His previous experience includes managing wireless research at Interval Research, Paul Allen's technology incubator and technology transfer at Disney Research. He is an advisor to Google Advanced Technology and Projects (ATAP) and is a Lean Startup expert who serves as a mentor at the Cleantech Open and Startup Weekend.
Dr. Aiello also founded two venture-funded, wireless semiconductor companies and one web/mobile startup. Dr. Aiello worked as a physicist at Stanford Linear Accelerator Center and Superconducting Super Collider.
Dr. Roberto Aiello's Most Recent Content