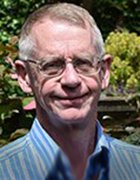 Duncan Campbell is an investigative journalist, author, consultant and television producer specialising in privacy, civil liberties and surveillance issues. His best-known investigations led to major legal clashes with successive British governments.
Campbell also works and is recognised as a forensic expert witness on computers and communications data. He has provided specialist testimony in more than 100 criminal and civil cases and has given evidence to the House of Commons and the European Parliament on surveillance legislation.
For over three decades, he has produced and researched in-depth reports for television, print and online media. His award-winning work into topics including government secrecy, corporate crime and medical fraud has earned critical acclaim and provoked legal challenges. He has published on a wide range of subjects in leading UK newspapers including the Guardian, Observer, Sunday Times, Independent, Mail on Sunday and the Daily Express.
Sussex University awarded him an honorary doctorate for media and television work in 2017. In March 2018, he was appointed a senior visiting fellow to the School of Law, Politics and Sociology at Sussex University.
Campbell first became nationally known as 'C' in the infamous ABC official secrets case of 1977-78, when a Labour government prosecuted two journalists and a former soldier for holding an interview, using a law they had promised to repeal years before. The ABC case (named after the three defendants, Aubrey, Berry and Campbell) ended in November 1978, causing grave embarrassment for the Labour government.
Campbell's most recent reporting for Computer Weekly, on Kremlin disinformation activities, has been based in part on personal reporting experiences in the 1980s, at the height of the Cold War. Throughout the Cold War, in common with journalists throughout Europe critical of nuclear war plans, he regularly received packets of anonymous information, disinformation and propaganda.
Duncan Campbell 's Most Recent Content