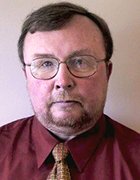 Ed Harrington is the forum director of the Open Process Automation™ Forum, a forum of the Open Group. Before joining The Open Group, he headed up his own consultancy, EPH Associates.
Prior positions include principle consultant with Architecting the Enterprise where he provided TOGAF and other Enterprise Architecture (EA) discipline training and consultancy; executive vice-president and chief operating officer for Model Driven Solutions, an EA, SOA and Model Driven Architecture Consulting and Software Development company; various positions for two UK-based companies, Nexor and ICL and 18 years at General Electric in various marketing and financial management positions.
Ed has been an active member of The Open Group since 2000 and is past chair of various Open Group Forums (including past vice-chair of the Architecture Forum). Ed is TOGAF 9 certified.
Ed Harrington's Most Recent Content