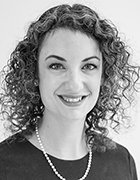 Emma Bickerstaffe is principal research analyst at the Information Security Forum (ISF) and is responsible for delivering reports that provide thought leadership, practical guidance and solutions to information risk challenges.
She is the lead for an ISF research project on building a successful Security Operations Centre (SOC) and is the author of the ISF briefing paper on data leakage prevention (DLP).
Emma has also been involved with ISF research on protecting mission critical information assets, securing industrial control systems and building tomorrow's security workforce.
Emma writes the ISF monthly Computer Weekly article covering various aspects of information security.
Prior to joining the ISF, Emma worked for the New Zealand Government on issues relating to international security and defence. She olds a PhD in international law from the University of Cambridge.
Emma Bickerstaffe's Most Recent Content