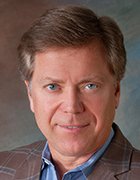 Eric Burgener is a prolific commentator on IT infrastructure issues and a long-time storage industry veteran. He has 35 years of experience in IT infrastructure, starting early in his career in the mid-80s with server vendors and turning to focus almost exclusively on storage issues starting in 1991. He has worked at established vendors, venture capitalists and startups in a variety of different product management, support, analyst and business development positions. He has focused on emerging technologies in his career, and in his analyst role at IDC he is often consulted with by vendors large and small introducing new technologies and entering new markets.
In his analyst role at IDC, he also offers advice on technology use with IT practitioners at Global 2000 corporations, educational institutions and government agencies as they seek to leverage new technologies to speed their digital transformations. He discusses storage technologies with journalists and is often quoted in the press and in vendor press releases. He also speaks at industry venues and client events in keynotes, sessions and panels on infrastructure topics and has appeared in a number of video shorts, whether that's on technology forums like the Cube, events like Flash Memory Summit, or for various clients over the years.
Eric came to IDC in 2013 after his startup (Virsto Software) was bought by VMware. He and his team run the Storage Systems Continuous Information Service (CIS) at IDC, focusing on all types of storage systems related topics, including block, file, object and container-based storage for enterprise environments. He is an expert on solid-state storage technologies and often consulted on storage media issues, NVMe over Fabrics, and flash optimization approaches in the storage systems context. In 2017, Eric was awarded the Alexander Motsenigos Memorial Award for Outstanding Innovation in Market Research and has been recognized by ARInsights in the ARchitect Analyst Power 100.