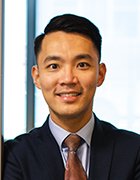 Chiu's role as managing director at FisherITS entails him helping clients avoid software compliance penalties from their suppliers by ensuring their software licensing is up to date, or negotiating with software suppliers in cases where it is not.
Most of Chiu's work involves advising enterprises over strategic and tactical matters in establishing and operating software asset management (SAM). His clients range from small to medium-sized enterprises (SMEs) to substantial enterprise clients.
Before joining HW Fisher in 2013, Chiu worked for Deloitte for seven years managing their software license audit compliance department. He designed and managed software licence compliance programmes for many of the top 10 software publishers and led hundreds of enterprise-level licence audits on their behalf.
Eric Chiu's Most Recent Content