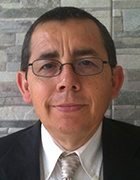 Francisco Maroto
CEO, OIES Consulting
Francisco Maroto is CEO and founder at OIES Consulting, an IoT consulting and business development company. He has over 25 years of international experience in ICT sector.
Prior to launching OIES Consulting, he worked in number of management and executive roles in companies including Microsoft, Oracle, Amdocs, SAP, HP, Vodafone, Indra and Matra Aerospace (a subsidiary of the Lagardère Group).
His experience in the IoT/M2M field last more than 25 years, with direct involvement in big projects in the telecom sector, and the industrial and aerospace and defense industries.
OIES Consulting provides IoT consulting services to global, regional and local enterprises in different sectors. An entrepreneur and technology visionary, Francisco has played a key role in launching and helping several IoT start-up companies.
He is a regular speaker at international IoT events and respected IoT blogger.
Francisco Maroto's Most Recent Content