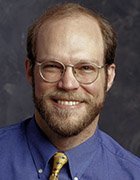 Frank Gillett
VP & Principal Analyst -
Forrester Research Inc. -
Frank Gillett is a member of Forrester's business technology futures team, which serves CIOs and their business partners by predicting the long-term business impact of information technology.
His research focuses on new computing platforms and consumerization, in particular, the paradigm shifts in the economics of the IT industry that new infrastructure technologies cause, such as cloud computing services and virtualization, and new as-a-service business models for pricing and provisioning computing solutions.
His current focus is on the dynamic between consumer and business technology markets, the future of back-end and end user hardware in the post-PC era, and a new and emerging software platform -- the personal cloud.
Gillett has a master's degree in management from the MIT Sloan School of Management and a master's degree from the MIT Technology and Policy Program. He also holds a bachelor of science degree in mechanical engineering from Duke University, with a second major in political science.
Frank Gillett's Most Recent Content