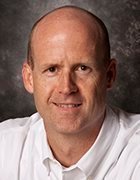 Frank Greer
Co-founder and CEO, Zipit Wireless
Frank Greer has an extensive background in wireless device connectivity, cloud computing and business operations, and a passion for building high-growth technology companies.
Building on that experience, Frank co-founded Zipit Wireless ("Zipit") in 2007 as a connected solutions company that delivers award-winning managed IoT services and best-in-class enterprise communications to OEMs and wireless carriers. Zipit enables companies to bring to market secure and remotely managed, internet-connected solutions that provide value-added experiences for their customers.
Frank has spearheaded the development and market delivery of connected products and services for over 18 years.
Frank holds an MBA and a BS in Computer Engineering from Clemson University.
Frank Greer's Most Recent Content