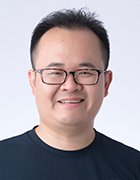 George Christopher Yan
Founder and CEO, Clobotics
George Yan is the founder and CEO of Clobotics, a computer vison technology-based company focusing on providing an end-to-end solution for enterprise customers, the coverage including but not limited to wind energy, telco and retail. Clobotics is headquartered in Shanghai, has a branch office in Beijing and an R&D center in Seattle.
Previously, George was the chief operating officer at EHang, responsible for worldwide sales, marketing, operations and government affairs. George successfully landed EHang consumer drones in BestBuy, Fry's, Maplin, Media Markt and Harvey Norman, among others, with doubling unit sales every quarter. George also built the commercial drone unit from ground up, successfully penetrating forestry and land-surveying industries.
Previously, George served as general manager of cloud and enterprise business at Microsoft China since 2011, and was responsible for the inception of Microsoft Cloud business in China. Before that, George was the director of the HPC product development team for the Microsoft Asia-Pacific Research and Development Group and was responsible for the launch of the Windows HPC Server product lines. In 2008, George led his team, together with Sugon and the Shanghai Supercomputer Center, in successfully developing the Sugon 5000A in the top 10 most powerful supercomputers in the world, and helped China become only the second country to develop tera-flop supercomputers after the United States.
George holds a master's degree in financial engineering from Columbia.
George Yan's Most Recent Content