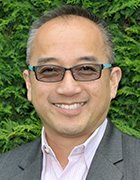 Godfrey Chua
Principal Analyst -
Machina Research -
Godfrey has over 15 years of experience as an analyst, strategist, business developer and marketer. He has worked extensively with network vendors, service providers, financial institutions, government agencies and solution developers in the communications and IoT space. Currently, Godfrey is a U.S.-based Principal Analyst at Machina Research supporting the North America and Asia operations. His research examines the key aspects defining a successful strategy in M2M. He also pays particular attention to emerging business models and the ecosystems evolving in the Industrial Internet and Consumer IoT segments.
Prior to joining Machina Research, Godfrey managed and helped launch the M2M and the Internet of Things program at Infonetics Research. Previous to this, Godfrey was a member of the Advanced Technologies team at Juniper Networks, global analyst for IDC's wireless and mobile infrastructure program and the founding analyst for Emerging Energy Research (acquired by IHS in 2010).
An industry thought leader, Godfrey has appeared on National Public Radio, CNN Asia and the Business News Network, and is regularly quoted in the press, including The Wall Street Journal, Boston Globe, Bloomberg Businessweek and Network World. He is also a frequent speaker and moderator at industry conferences and events. Godfrey is fluent in English and Tagalog.
Godfrey Chua's Most Recent Content