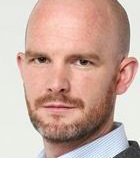 Graeme Park is an IT security professional with over 10 years' experience in IT delivery, information assurance and cyber security.
A military veteran, he has moved into consulting. As a senior consultant at Mason Advisory, he advises organisations on their cyber security strategy and operational risk management.
Endorsed by the National Cyber Security Centre (NCSC) and the Institute of Information Security Professionals as a senior security information risk advisor, Park has also completed a GCHQ accredited Master's degree in cyber defence and information assurance.
Graeme Park's Most Recent Content