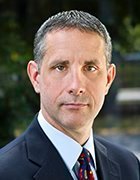 Greg Steffine
Senior manager of business intelligence solutions delivery -
First Niagara Financial Group -
Greg Steffine has worked as a business intelligence strategist and solutions delivery leader for more than two decades. During that time, he has supported businesses ranging from fast-growing midmarket organizations to Fortune 500 companies in industries such as manufacturing, distribution, transportation and healthcare.
Steffine began his career at a direct marketing agency, where he was involved in database marketing processes. He then led the first data warehousing initiative at Roadway Package System, a small-package delivery company that later became FedEx Ground following the acquisition of its corporate parent by FedEx Corp. He also spent more than 15 years in BI and data warehouse consulting positions for Big 4 and midsize consultancies, including his own firm.
Today, Steffine works on the technology transformation team at First Niagara Financial Group as the executive in charge of BI enablement. He is also a first vice president at the community-oriented bank, which has about 390 branches in New York and three other states.
In addition, Steffine is the author of Hyper: Changing the way you think about, plan, and execute business intelligence for real results, real fast! Published in 2015, the book is a quick-read guide that provides business and IT professionals with advice and process management methodologies for delivering BI capabilities in a responsive, agile and flexible way.
Learn more about Steffine on his personal website. He can also be reached via email, at [email protected].