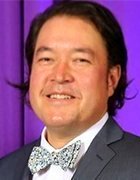 Guy Courtin has more than 15 years of experience in the technology space and specifically in supply chain. He is responsible for thought leadership and strategy at Infor Retail's Industry and Solution team. Prior to Infor, Guy held numerous senior positions. Most recently he was a vice president and principal analyst at Constellation Research covering how digital disruption was impacting supply chains. He published numerous reports and blog posts on the space, and has spoken at numerous industry events. Prior to that role, Guy was vice president of research for SCM World, where he spearheaded coverage of supply chain service providers.
Before working in the industry analyst world, he held a number of senior roles at leading vendors. At RSi, a retail supply chain solution provider, he was responsible for product marketing. There he managed RSi's go to market strategy around their leading cloud based supply chain solutions. He also spearheaded Progress Software's supply chain group, where he was responsible for driving revenue and market share as well as serving as an information resource on supply chain for Progress clients and prospects. Guy also ran marketing for SmartOps and Technology Business Research, as well as holding senior marketing roles at i2 Technologies. He began his career at Forrester Research where he held both research and client facing roles.
Guy holds an MBA from the Olin School at Babson College, a Masters from Loyola University in Chicago and Bachelors from The College of the Holy Cross.
He has been quoted and interviewed in media outlets such as Le Figaro, The BBC, American Shipper, Supply Chain Brain, Logistics Week, Supply Chain Magazine, European Supply Chain Management and Supply Chain Management Review. He has spoken at numerous industry events as well as lectured at graduate schools such as Babson College and University of New Hampshire.
Guy Courtin's Most Recent Content