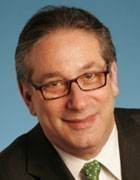 Harvey R. Koeppel is the president of Pictographics Inc., a management and technology advisory and consulting services firm that has provided executive-level support to the financial services industry since 1979. Harvey is also vice chairman of the World BPO/ITO Forum, a leading industry association focused on advancing the adoption and effective use of outsourced products and services globally.
Harvey recently served as executive director of the Center for CIO Leadership, a global community serving more than 3,400 CIOs and other C-level executives interested in acquiring and developing the skills and good practices required to further leverage enterprise investments in information technology. He continues to speak and write about technology leadership and innovation at numerous industry forums and guest lectures at post-graduate executive education programs offered by leading academic institutions around the world.
From May 2004 through June 2007, Harvey served as the CIO and senior vice president of Citigroup's Global Consumer Group. In that role, Harvey served as chairman of the Enterprise Offshore Program Office Steering Committee. Prior to taking on the CIO role, Harvey provided consulting services to CitiFinancial, Citibank and other Citi affiliates from 1986 to 2004.
Harvey has a distinguished record of IT innovation in the financial services industry. He holds a bachelor's degree in psychology and computer science from the University of Pittsburgh.
Harvey is a member of the 2013 TechTarget Editorial Speaker Bureau.
Harvey Koeppel's Most Recent Content