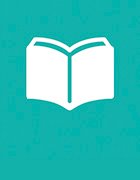 IT Revolution
IT Revolution brings together technology leaders and practitioners through publishing, special events and research. Its goal is to elevate the state of technology work, quantify the economic and human costs associated with suboptimal IT performance, and to improve the lives of technology professionals.
The founder of IT Revolution, Gene Kim, is a pioneer of techniques used in intrusion detection and other areas of the IT field. A multiple award-winner CTO and researcher, Kim founded IT Revolution in 2013, after leaving his first company, Tripwire. Through IT Revolution, Kim's mission is to bridge the divide between the front lines of organizational digital transformation and the agents of change that help deliver better value through software faster and more safely. It specializes in topics that promote cooperation between dev and ops as well as IT and the business. It also strengthens the IT community and elevates the state of IT practice.
IT Revolution aims to make available to the industry those thought leaders with in-depth knowledge the technology and business community needs most. The company produces the annual DevOps Enterprise Summit, in addition to publishing both print and e-books. IT Revolution has also launched a book club that will allow for direct interaction between authors and readers.
IT Revolution's Most Recent Content