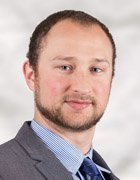 Isaac Brown
Analyst, Industrial Internet of Things (IIoT) -
Lux Research -
As an analyst at Lux Research, Isaac Brown leads the Industrial Internet of Things Intelligence practice -- he helps Global 1000 clients implement Industrial Internet of Things strategies, identify emerging opportunities and explore strategic partnerships.
Prior to joining Lux Research, Isaac was a director at Landmark Ventures, where he provided strategic advice to growth-stage technology companies in data science, supply chain management and information security. Prior to Landmark, Isaac taught physics at nationally acclaimed high schools, including the Bronx High School of Science and Hopkins School.
Isaac graduated with a BA in Physics from Northwestern University, with a concentration in astrophysics.
Isaac Brown's Most Recent Content