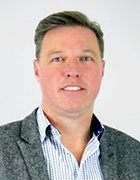 Jason Howells is the director EMEA of Barracuda MSP. He has previously worked for companies such as McAfee and Secure Networks, before becoming regional sales director at Barracuda Networks in 2011.
He has more than 20 years of sales and management experience driving profitable growth in IT security and data protection.
He is responsible for building the new MSP business unit for Barracuda Networks internationally and executing the EMEA business strategy.
Jason Howells's Most Recent Content