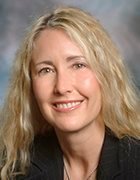 Jeanne Beliveau-Dunn
Vice President and General Manager, Cisco Services -
Cisco -
Jeanne Beliveau-Dunn is vice president and general manager of services for Cisco. In this role, she leads technical services strategy and operations, the office of innovation and the Learning@Cisco business unit.
Jeanne is a recognized thought leader on internet of everything (IoE) and internet of things (IoT), the "Workforce of the Future" and education, the social enterprise, cloud and SaaS, collaboration and knowledge systems. She was recognized as one of "The 2015 Top 50 Most Powerful Women in Technology" by the National Diversity Counsel, which features the most influential female executive leadership across America's leading corporations. Jeanne also brought the first social enterprise system to the industry in 2008 and leads Cisco's external technical community of over 2.8 million people.
Jeanne initiated and shaped The IoT World Forum initiative for talent development, from which the IoT Talent Consortium emerged. As the chairman and president of the consortium, she brings together the top IoT leaders from across the globe to empower and accelerate a more agile workforce in the internet of things economy.
Under Jeanne's leadership at Cisco, Learning@Cisco has become the industry's foremost knowledge and education solution, by building knowledge platforms for customers and partners to enable a highly-skilled workforce. Learning@Cisco recruits over 150,000 customers annually in the technical fields and Cisco's career certifications have come to be recognized as the highest standard in the industry (including CCNA, CCNP, and CCIE).