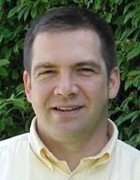 Jim Katsandres
Director of Developer Programs, Bluetooth Special Interest Group
Jim Katsandres leads the developer relations activities at the Bluetooth SIG. His international team works to provide developers the information and resources they need to create the next generation of Bluetooth-enabled products and services.
Katsandres has been in the internet of things, cloud and device space for over 25 years, working across different vertical markets and technologies including industrial, smart building and cities, energy and smart grid (EMS/DMS/Turbine), entertainment and theme parks, and mathematical optimization/modeling and AI. He has also had the opportunity to work across platform technology, software as a service, embedded original equipment manufacturer, system integrator, independent software vendor and consulting organizations.
Prior to working at the Bluetooth SIG, Katsandres served in senior technology and business positions at Microsoft, ARM, Buddy Platform, BSQUARE, Honeywell, GE Grid and AMTEC (mathematical modelling and optimization consultancy).
Katsandres holds a bachelor of science in mathematics degree from the University of Washington. Born in Fairbanks, Alaska, he now lives in the Seattle area and enjoys boating and the outdoors with his family.
Jim Katsandres's Most Recent Content